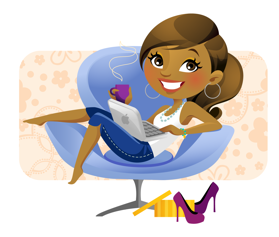 CLASSIC COLORFUL CHAOS
June 20, 2013
My bag is a Louis Vuitton Speedy 30.   It's an iconic, classic bag that was released in 1930 and carried throughout the years by well knowns; from Audrey Hepburn to Rihanna.
(click on the image to enlarge)
I absolutely LOVE this bag for a few of reasons:  1) It's so durable it can withstand my extreme mistreatment and abuse– I think you'd have to drop this thing into a pit of fire to bring any harm to it. 2) The simple, classic design goes with literally any outfit.  It's an easy, go-to bag that allows me to not have to think.  And not having to expend brain energy on things like matching bags to outfits everyday is a good GREAT thing. 3) It's holds a lot of stuff, which means I have room to carry around random little items like my painted inspirational rocks, which make me feel good when I see them.  (Yes, I do carry rocks in my purse.   Yes,it is heavy.)
I have to say, that seeing the contents of my bag laid out like this is honestly a little shocking even to me.  I never really realized how many little colorful non-essential items I carry around.  I feel like it kind of looks a little like it would belong to a teenager with hoarding tendencies–  but I'm not ashamed.  You see, I'm just now realizing that I am the girl that likes to be prepared.  Need some gum? Mint?  Sure thing.  Advil? Excedrin?  No prob.  Lotion?  Of course.  Lighter? Highlighter? Mini Etch-a-Sketch?  I got you covered.  Someone has to be that person, so the rest of you minimalists can have someone to borrow things from.