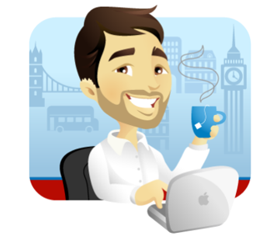 THE GOLDEN AGE OF MOBILE
June 7, 2012
We use our smartphones (and tablets) for absolutely everything these days. And with an ever growing list of things that can be achieved by using these ubiquitous handheld devices, it's really no surprise that we find ourselves spending much of our day staring lovingly (or should that be 'zombie-like?) into their glowing screens.
The smartphone revolution has created a unique opportunity for advertisers; they are now with us wherever we go, they literally live in our pockets or purses while we get on with our lives, and they can spring into action to gather important demographic information whenever we use our device to check our email, use an app, or shop online.
And yet, with this plethora of useful information, advertisers are not making the most of this growing mobile advertising opportunity.
Why? Well, it appears that advertisers still love print, even though more consumers these days choose digital format for a significant part of their media consumption, as highlighted in the graph below.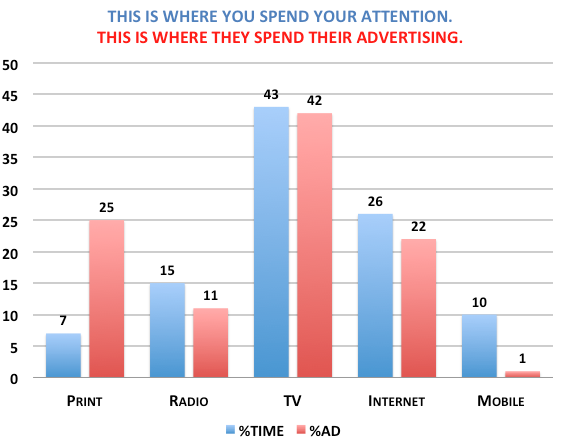 Soon advertisers will realize that they are misspending in this area, that they are not investing sufficient time or money in advertising to meet the needs of their mobile consumers. Smartphone usage continues to grow at an explosive rate, and the smartest advertisers will grow with it.
Which reminds me, I must ask my Smartphone something…
"Siri, how do I block Ads on my phone?"
The graph above was featured in a very interesting article on this matter, written by Richard Ting for 'The Atlantic'. You can read the full article here.